WELCOME BACK HOME
SCHWEISSEN & SCHNEIDEN, the undisputed No. 1 in the industry, is returning home. The entire international community of joining, cutting and surfacing technology specialists will once again gather at the modernised MESSE ESSEN exhibition grounds – a promising home match.
In 2023, the unsurpassed range of the world's leading trade fair will once again cover the entire value chain, attracting numerous top decision-makers, experts and market leaders from all sectors. Key topics, including additive manufacturing, Industry 4.0 and underwater engineering, will all be showcased at SCHWEISSEN & SCHNEIDEN. This is a unique opportunity to experience and discuss further developments in automation, robotics and production.
THE GLOBAL NETWORK OF THE NO.1 IN THE INDUSTRY
SCHWEISSEN & SCHNEIDEN, the International trade fair Joining Cutting Surfacing, is the most important global event in your industry. For 65 years, it has been the number one business platform for decisionmakers, buyers and option leaders. We bring our entire expertise to the growth markets in China, India and Russia, and give you appropriate access to new markets and business segments here.
Take advantage of the tailored international concepts and seize these opportunities to secure your business success.
---
IMPORTANT DATES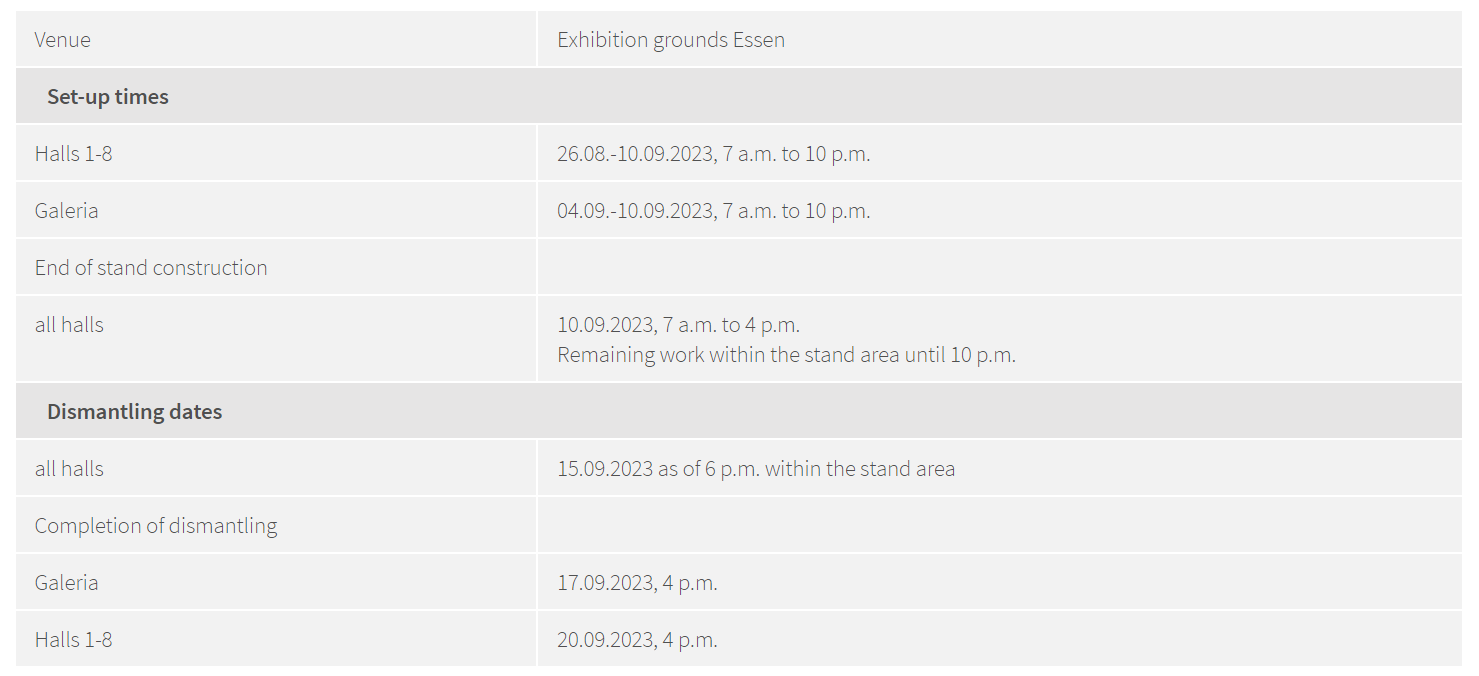 ---
UNDERWATER TECHNOLOGY

SUBJECT AREAS
Hyperbaric dry and wet welding

New welding processes

Advanced and conventional underwater cutting and burning processes

Underwater bonding

Underwater bolted connections

Underwater scanning

Demonstrations of advanced and conventional underwater NDT/NDE methods

International underwater wet welding competition
---
GET CONNECTED - GET DIGITAL!

Digital solutions for joining, cutting and coating ensure the efficient use of materials, resources and increasingly scarce personnel. In cooperation with the non-profit IndustryFusion Foundation, the world's leading trade fair SCHWEISSEN & SCHNEIDEN is focusing on the advantages of the interaction between machines, people, AI and software: under the motto "Get connected - get digital!", an interactive rally will be held in which all visitors to the trade fair can take part.
You would like to present yourself as an exhibitor?
Discover exhibitors with digital solutions in the interactive rally app.
Visit the exhibition stands, scan your visit via QR code - and secure your chance to win attractive prizes.
Benefit from the professional exchange with the exhibitors.
---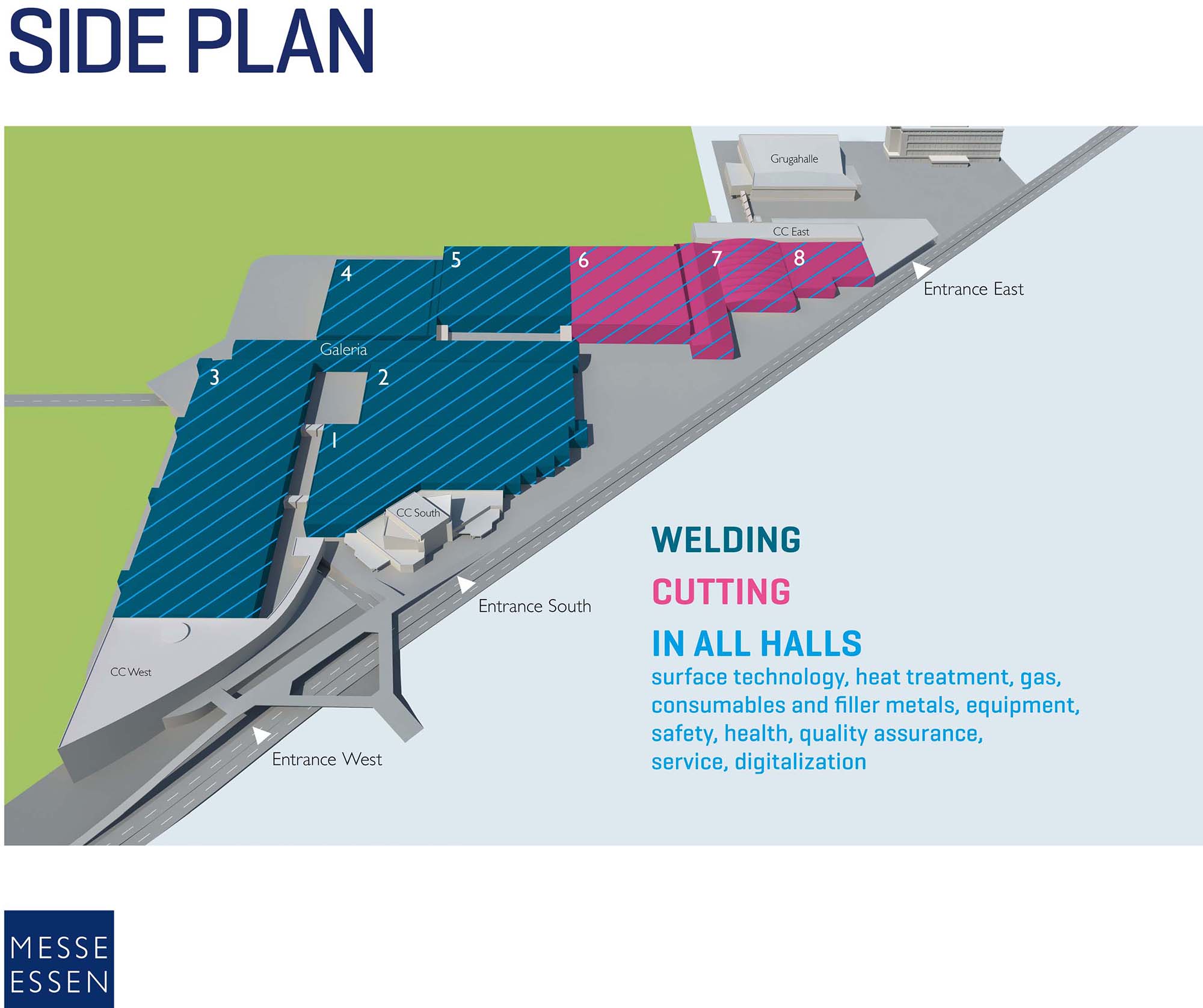 ---
ARRIVAL BY CAR - FOR MAXIMUM FLEXIBILITY
North Rhine-Westphalia's excellent motorway network plan makes travel by car easy and comfortable and allows you to enjoy maximum flexibility on site. Take the major Rhine-Ruhr motorways A3, A40, A42 and A52 to reach MESSE ESSEN. The signs for the exhibition centre will guide you easily to our site where you find ample parking spaces. From there, you can reach MESSE ESSEN easily on foot or with the exhibition centre bus.
ADDRESS FOR NAVIGATION SYSTEMS:
Norbertstraße 2, 45131 Essen
RELAXED PARKING NEXT TO THE FAIRGROUND
MESSE ESSEN offers ample parking facilities for visitors travelling by car, including a modern car-park routing system. About 5,000 parking spaces next to the fairground and another 7,000 in the P + R system enable a relaxed visit to the fair by car.