Fluence Energy, Inc. ("Fluence") (NASDAQ: FLNC), a leading global provider of energy storage products, services, and optimization software for renewables and storage, announced the launch of Gridstack Pro, an advanced energy storage solution built for the next era of utility-scale projects. Gridstack Pro delivers an optimized design to help customers complete projects faster and generate revenue sooner.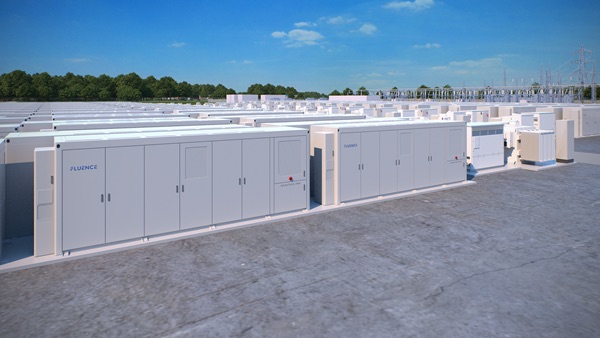 "The industry must move faster to meet ambitious carbon reduction targets and accelerate the clean energy transition globally. Energy storage is critical to this transition and Gridstack Pro and the comprehensive supply chain we've built behind it are key enablers of the speed and agility that our customers need," said Fluence President and Chief Executive Officer Julian Nebreda.
In this next era of global utility-scale storage, annual front-of-the-meter additions1 are on track to hit approximately 158 GWh by 2030 according to the BloombergNEF 2H 2023 Energy Storage Market Outlook. As we enter this next stage of project scale and complexity, customers need larger storage assets that can be deployed faster and are easy to operate and maintain.
Fluence's team has more than 15 years of energy storage deployment experience, including the first utility-scale project in 2008. With over 12 GWh of systems contracted and operating globally, the Gridstack product line is trusted by leading power generators to deliver safe systems and reliable grid services. Gridstack Pro adds a new offer to the Fluence Product Catalog, meeting emerging customer needs in a fast-growing market. Designed for the largest and most complex utility-scale projects globally, Gridstack Pro can handle more advanced data acquisition and thermal management, enables full software control over all layers of the system architecture, and accommodates higher power inverters to increase density.
Both Gridstack and Gridstack Pro are designed with an uncompromised approach to safety. 6th generation Gridstack systems will continue to be offered as an optimal solution for certain scenarios with a range of batteries that include both LFP and NMC options, making it extremely flexible for project design and better suited for smaller projects.
"Our extensive experience in deploying utility-scale storage systems around the world provides invaluable insights into our product design. With this knowledge, we developed Gridstack Pro to scale into a market now deploying significantly larger systems," said Fluence SVP & Chief Product Officer Rebecca Boll. "From ease of installation and easier access to millions of points of system data, to better use of auxiliary power and more granular control of battery strings, we turned our lessons learned into product features. We have balanced system density and overall product performance while also carefully addressing supply chain and logistics challenges. Our commitment to safety in our product designs and at every level of our business also helps streamline the permitting process for our customers. These benefits enable customers to get the most value from their assets, ultimately completing projects faster and generating revenue sooner."
Gridstack Pro offers customers enhanced performance and lower operating costs through improved state of charge (SOC) accuracy, string-level control, and pre-integrated asset performance management intelligence. The solution is optimized for different storage applications, with both 2- and 4-hour system configurations.
Gridstack Pro utilizes the Fluence Battery Pack, which combines state-of-the-art battery modules, cells, battery management systems, and monitoring equipment. For the U.S. market, the Fluence Battery Pack will be available with U.S.-manufactured battery cells and modules. This positions Gridstack Pro as one of the first energy storage solutions to qualify for the 10 percent Investment Tax Credit domestic content bonus under the IRA.
Gridstack Pro allows Fluence to maximize its scale across the supply chain and best serve customers through the highest degree of battery flexibility, while delivering consistent performance and full system-level safety. Gridstack Pro is available for sale in markets globally.
1Global market excluding projected utility-scale deployments in China; does not include commercial or residential deployments.
Share
Share to Facebook
Share to twitter
Share to LinkedIn
Share to pinterest
Collection
Collected
Give the thumbs-up
Liked